Key's informations
You can delete your Geev's account by going to "Profile", "Settings" then the three little dots and "Delete my account".
This action will then be effective within 15 days. You can cancel during this period.
An account deletion is definitive. If you go through with the process, you will lose all your Geev history (bananas, donation numbers, ...) and all your data will be deleted from our servers
If you have a Geev + or Geev Soutien subscription, you must cancel it yourself.
You have the possibility to delete your account on Geev directly from the applications.
This will delete all your data from our servers, but also lose all your history on Geev: donations, adoptions, bananas, ...
Since your data will no longer exist on our servers, this action is irreversible.
Note
If you are a subscriber, you must think about cancelling your Geev + subscription yourself.
Deleting your account does not automatically cancel your subscription, it is up to you to do it.
How do I delete my account on Geev?
For the moment, it is only possible to delete your account on the Android and iOS applications.
Go to "Profile", "Settings" then the three little dots and "Delete my account".
You just have to follow the steps to delete!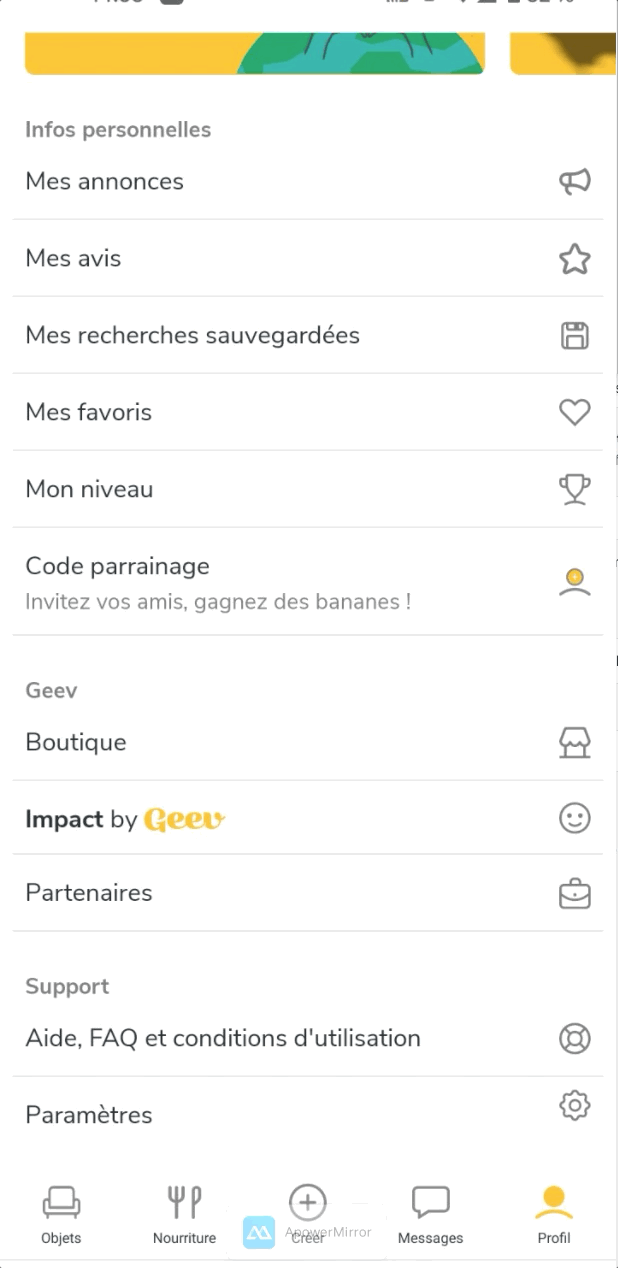 How do I cancel the delete action?
If you scheduled your account deletion less than 15 days ago, you have the option to cancel it!
To do so, log in to the application and go to your profile.
Click on "Definitive deletion on XX/YY/ZZZZ" and validate the cancellation.
Your account will not be deleted anymore !